New Year, New Fund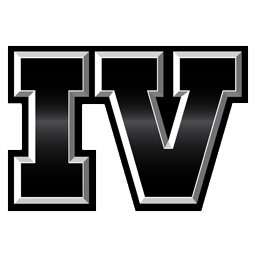 As a former entrepreneur, I have always viewed venture capital as a service business. That's a funny line for many because, historically, VCs are viewed (and at times reviled) as judges or overlords. When we started Flybridge over thirteen years ago, we developed a firm mission statement that we would treat early stage founders as our valued customers and have lived by this mission throughout our history.
With our fourth fund, launched last year, we are thrilled to continue pursuing our mission of serving brilliant founders during the critical, formative stages of creating their world-changing startups. As part of our work leading into the new fund, we went on a listening tour - talking to founders about what they want and need from their venture capital partners.  We heard a consistent set of themes:  treat them with respect, bring real expertise to the table, and have an investment approach that is consistent with the new world of the capital-efficient startup.
Over the last few years, the needs of founders have changed dramatically. The advent of the cloud, open source development tools and lean startup practices have led to a different evolutionary pattern for startups. They need very little capital to get started and run value-creating experiments, yet require a lot of capital to scale. That's great news for early stage investors such as ourselves, because it means our entrepreneurs can get more runway with our early stage dollars.  It also means they love our approach as an activist seed investor - supportive throughout the company's entire lifecycle and fully engaged despite the small dollars - not a "spray and pray" passive investor.
What has not changed is that the best founders want experienced guidance, support and value-add, but not interference from their investor partners. And with all the blogs, books, courses and case studies out there about entrepreneurship, the bar for delivering value-add has gotten even higher.  In our experience, great entrepreneurs don't want to be hatched, incubated, promoted or optioned. They want a VC to be a company-building partner to coach them throughout all the stages of growth and an investment partner who has a deep understanding of the market opportunity they are targeting. That's the firm we have tried to build at Flybridge, and we're proud of what we've created and the amazing entrepreneurs we've had the opportunity to work with to build large, valuable companies.
So what opportunities are we focused on with our new fund? A number of years ago, we identified a few core investment themes which we still love, including:
The advent of the cloud as the next application platform, in combination with the rise of the grassroots developer as the driver of IT decision-making - our "

developer-driven"

 investment thesis

 - which includes MongoDB, Crashlytics and Firebase, among others.
The explosion of data, leading us to be awash in information but starving for insight, leading to a massive opportunity for machine learning-based applications to emerge, applying "

programmatic thinking

" to numerous business problems, similar to what DataXu, Mattermark and ZestFinance are doing, among others.
A few emerging themes that we are excited about going forward include:
The next generation approach to enterprise computing, which is "outside in", resulting in IT requiring new security models and a "control plane" paradigm to monitor, manage, scale and secure the disparate cloud applications and infrastructure - examples in our portfolio include BetterCloud, BitSight and NS1.
The rise of the "urban millennial", a savvy, Net native consumer who views her smartphone as the remote control for her life - examples include Omni and Raden.
The globalization of startup talent yet the magnetic appeal of the US, resulting in many founders coming to the East Coast from all over the world. Israel has been a particularly exciting source of entrepreneurial talent in the areas that we focus (e.g., cloud, big data, security, machine learning) and we have increased time and energy sourcing deals from there, building off our work at tracx.
The new fund is smaller and more focused. We expect to partner with 20-25 companies, as compared to the 45 in our third fund.  Our average commitment per company is now in the $4-8m range, when allocating enough in reserves to support companies during their growth years.  Our geographical focus continues to be centered around our offices in New York City and Boston. Our team is small and senior - David and Victoria in NY and Chip with me in Boston, our new venture partner David Galper in Tel Aviv, alongside a group of over a dozen advisors who provide subject matter expertise and value add for our companies. Matt is leaving us to join Wellington Management Company and enter the world of late stage investing. We wish him well in his new endeavors.
We had an exciting 2015 - we made eight new investments out of the new fund and have a ninth that is closing this month (see our fun Year in Review):  Jibo, NS1, Omni Storage, Raden, Redox, SmackHigh and two stealth companies. Based on the inspiring people we are privileged to invest in, 2016 is already shaping up to be another exciting year!